Bio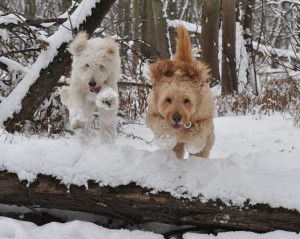 Colin Michaelis is a hobbyist photographer living near Chicago, Illinois. Originally from Southern Africa, Colin and his family moved to the USA many years ago. 
His family includes his wonderful wife, three amazing adult children and two beautiful dogs. He admits that he doesn't take enough pictures of these great subjects.
While landscape and wildlife photography are his primary interests, he likes to dabble and grow his creative ability in other photography genres too. So you may see a little street photography, macro and urban landscapes showing up every now and then on this site.
Gear
The best reply to "what camera do you use" is some variation on "a black one", because of course it really does not matter what the brand is.  However, for purely interest's sake, knowing that many of us like to geek out on the equipment, his current gear is listed here:
Bodies:
Nikon D600, Nikon D90
Prime lenses:
Nikkor AF 50mm f/1.8D
Zoom lenses:
Nikkor AF-S 24-120mm f/4G ED VR
Sigma 50-500mm F4.5-6.3 APO DG OS HSM (aka Bigma)
Nikkor AF-S DX 16-85mm f/3.5-5.6G ED VR
Flash:
Nikon SB28
Other Stuff:
Tripod: Flashpoint F-1328 Carbon Fiber + F-3 Ballhead
Camera bag: Lowepro Fastpack 350
Musings
Life is made richer by our exploration of art.  The English poet John Ruskin said "Industry without art is brutality".  Whether it be music, paintings, sculpture or photography, art has the ability to touch the soul and stir our emotions.  I have found that learning photography has taught me to see light in a very different way.  I observe things that before I would have missed and am learning to see the world around me more clearly, or at least with eyes a little more open, every day.  That is part of why I view this "hobby" as a journey rather than a destination.  And so I try to master the technical side of the craft a bit better every day.  And more than that, I hope my vision, and my expression of it, is continually improving too.
However, I do not think that photography or art should be an end in itself.  It is a medium through which I try to see, capture and share. Beyond my own emotional connection with my photographs, I would hope that the pictures I make will enrich others and give glory to God. Enrich others, because anything less is quite pointless and inherently selfish.  And give glory to God, because he is the inventor of the light with which we paint and the One who imbued us all with a capacity for aesthetic appreciation. My camera can only capture reflected light. My wish is that the pictures I make will present the reflected light well and honour the source of that light.
Contact
All photographs on this website are copyrighted by Colin Michaelis and cannot be used without written permission. For licensing and publishing options, please contact Colin at:
Email: info@colinmichaelisphotography.com